EDMUND RICE PRIMARY SCHOOL, PIM STREET, BELFAST (1967-2013) replacing St Patrick's, Donegall St (1866-1967) and replaced by St Patrick's PS (an amalgamation of Edmund Rice Primary and Star of the Sea Primary) in 2013.

After opening the doors in September 1967, Edmund Rice CBPS Pim Street, was celebrating success in the hurling leagues of the Antrim Allianz Cumann na mBunscol organised events.
This successful team was managed by Bro. Reilly and the team Captain was Fred Heatley.
The team included: Colum Monaghan, Paul McCrudden, Bill Sheehy, Pat Smith, Jim Cromie, Brian Morgan, Gerard McCormick, Cieran Murphy, Stephen Burke, Brian Glynn, Damien Leneghan, Gerard Burns, Fred McKeating, Gerry Byrne, Paul McCullough, Stephen Caldwell, Brendan O'Neill, Fred Heatley (Capt), Jim Dougherty, Terry O'Neill
FORMER GOVERNORS
Fr A Brankin, Br J B Darcy,  Mr Eddie Ferguson, Mr Michael Hilton, Mr M McEntee,
Mrs M McGuinness, Mr E McIvor, Mr F A McLaughlin, Ms A McSparran,
Br Moloney, Br Moroney, Br T O'Mahoney, Sr B Park, 
FORMER STAFF (Click for more information)
PRINCIPALS
Br Dessie Young, Br Hugh Moloney, Mr Paul Sloan, Mr John Devine  

TEACHERS
Mr J Barbour, C Boden, Mrs Colohan, Mrs Comiskey, R Delargy, John Devine, D Donnelly, D Gunning, Dónal Kennedy, Mr Loughran, N Lyons, Mrs Magee, Miss McAuley, A McCrory,  Evelyn McCurry,  M McEvoy, Mrs McGivern, E McGrath, Mrs McKeever, Anthony McLaughlin, Mr F McLaughlin, Mrs McMahon, Mr D Moore, Mrs O'Donnell, G O'Kane, Mrs O'Neill, N Privilege, S Rafferty, Br Reilly, Mr P Trainor, Mr Quinn, Mrs Scott, Mrs Walls, 
SUPPORT STAFF
Mrs B Carson, Mrs M Curly, Mrs R Darby, Hilda Dunbar, Mrs K Irvine, Frank Kerr, Josephine Kerr, Mr J Loughlin, Mrs Gráinne McCann, Mrs V Osborne, Mrs O McWilliams, 
PAST PUPILS (Click decade below for more information)
Stephen Burke, Gerry Burns, Berry Byrne, Stephen Caldwell, Jim Cromie, Jim Donnelly, Tim Dougherty, Brian Glynn, Brian (Mr): Fred Heatley, Damien Leneghan, Pat Magee, Thomas Marley, Martin McAleese, Gerard McCormick, Paul McCrudden, Paul McCullough, Fred McKeating, Colum Monaghan, Brian Morgan, Ciaran Murphy, Brendan O'Neill, Terry O'Neill, Bill Sheehy, Pat Smith, 
1970s
Peter Carlin, John Joseph Hanvey, Patrick Anthony Hanvey, Joseph Sparkes, 
1980s
Timothy Bartlett, Paul Maskey 

1990s
Donnelly, Martin (Mr): 1990s. Player with Cliftonville.
Others
Stephen Burke, Gerry Burns, Gerry Byrne, Stephen Caldwell, Jim Cromie, Martin Donnelly, Tim Dougherty, Brian Glynn,  Fred Heatley, Damien Leneghan, Paul Maskey, Martin McAleese, Gerard McCormick, Paul McCrudden, Paul McCullough, Fred McKeating, Colum Monaghan, Brian Morgan, Ciaran Murphy, Brendan O'Neill,  Terry O'Neill, Bill Sheehy,  Pat Smith
EDMUND RICE PRIMARY SCHOOL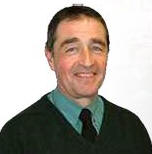 Former Principal: Mr John Devine
MR MICHAEL HILTON
gave a long and dedicated service to Edmund Rice Primary School as Chair of the Board of Governors.
He also tirelessly served as Chair of the Interim Board of Governors of St Patrick's Primary School,
an amalgamation of Star of the Sea Primary and Edmund Rice Primary.

Michael passed away to his eternal reward
on the 16th February 2016.
Michael Hilton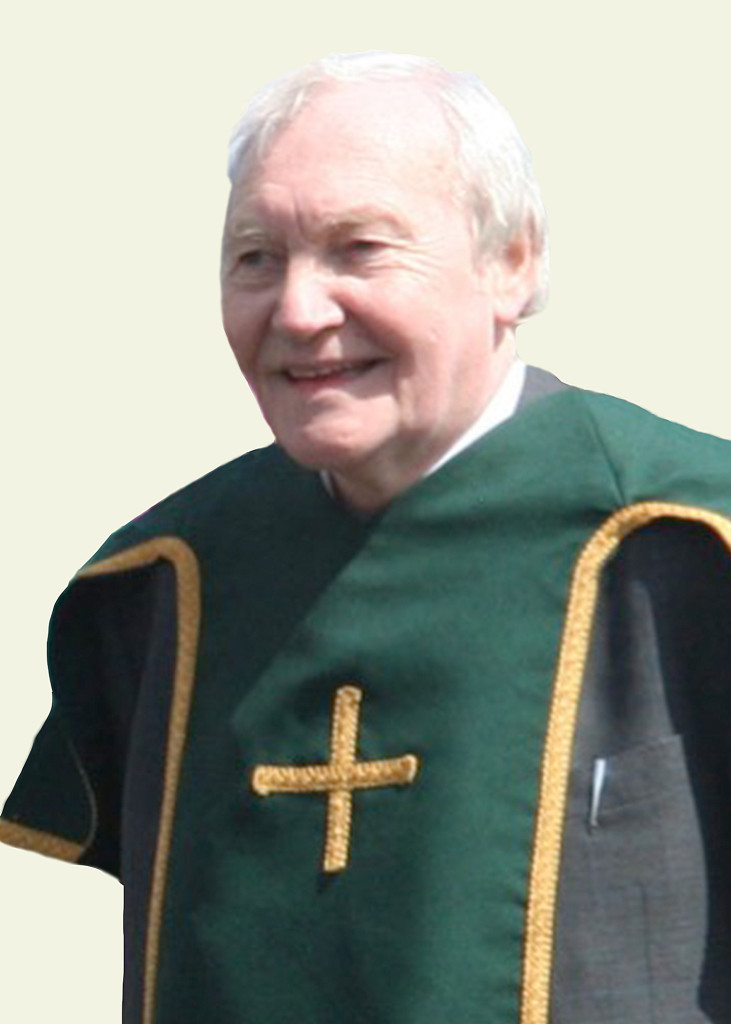 8th May 1946 – 16th February 2016
A Tribute by Mr Gerry McCreesh
Michael Hilton came into this world on 8th May 1946 and his untimely passing on 16th February 2016 has left a great void in the hearts and minds of everyone who knew him.
Michael, the quiet man, was, at all times, ready and willing to share his friendship and advice with all of us who came into contact with him, emerging from the background when needed or when such advice was sought, which was very frequent.
As a young man he went from primary school straight into a working life in the Belfast Co-operative Society. Not content to spend his entire life in retailing, he attended evening classes to attain his GCSEs, which paved the way for entry to St. Joseph's Training College as a mature student in 1977. Because of the regulations at that time,
mature students had to complete five years training instead of the normal four.
Michael graduated in 1982 with his Bachelor of Education (Hons) Degree, winning the Vere Foster Gold Medal and other awards, one of which entitled him to a much needed £500. He then worked as substitute teacher in various schools for two years, did a full term in Rathmore Grammar School, and joined the permanent staff in St. Malachy's College where he remained until his retirement in 2011.
He served the community as Chairman of several Boards of Governors and was lauded by CCMS and BELB for his very efficient handling of the amalgamation of two schools in which he was involved.
He was assistant moderator with CCMS & CCEA right up to the time of his death.
Michael had a very long association with the theatrical world and along with Fr. Des Wilson and Canon Brian Smeeton (Church of Ireland) was a Director of the People's Theatre, based at the Grove Theatre. He performed in many productions in Belfast, Dublin and elsewhere. One of the highlights of his career was performing with the renowned Cyril Cusack in the production of "Cinderella Too".
Michael was introduced to the Order of the Knights of St. Columbanus on 2nd May 1971 and sponsored by the late J.J.Campbell and Tom Flood joined Council 3 in Belfast. From 1973 to 2010 he held most officer posts in Council 3 at least once and, even when not in office, was always ready to advise and assist the Council. For many years, under his guidance, the Council organised a Christmas Party for deprived and needy children. He was also instrumental in organising a bus for the Order's Annual Pilgrimage to Knock.
Michael was elected to Area 2 Provincial Executive in 1993 and served with distinction as Provincial Grand Knight 1996 – 1999. He held the post of Chairman of the Northern Area Committee for many years, during which, he arranged many notable guest speakers and dinners.
On his retirement as Chairman of the Northern Area Committee he was appointed by the Council of Directors as a
Director of KSC Trust No. 1 Limited.
Michael will be sadly missed by all of us who had the privilege of knowing him and calling him a Brother, and a great friend. We offer to his family our deepest sympathy and will continue to remember him in our prayers. May he rest in peace.
Michael loved poetry and was himself a very accomplished poet having had many of his poems published, not least the one on Mozart which appeared on the back of his funeral booklet.
Ar dheis Dé go raibh a anam dílís.