15thMarch '19: ER Primary School Cluster Day
1st March '19: Celebration of the 10thAnniversary of the Trust
31stJanuary – 1stFebruary '19: EREBB (Europe) Congress
28th February '19: School Seminar on Advocacy – Croke Park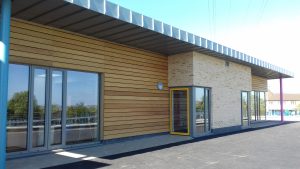 30th November 2017: Official Opening and Blessing of the New Building at John Paul II Primary School
8th September 2017: St Mary's CBGS Hurling Record Attempt

5th May 2017: Edmund Rice Awards – Primary Schools
May 2017: Edmund Rice Awards  –  Post-Primary
29th March 2017: New Teacher Induction Day at the Westcourt Centre

29th March 2017: Annual Foundation Mass at 6.00pm in St Mary's University College
29th March 2017: Annual Foundation Lecture at 7.30pm in St Mary's University College. "Challenges and Opportunities for Catholic Tertiary Education in Today's Society"
16th March 2017: Joint Staff Development Day – Armagh PS, John Paul II PS and St Patrick's PS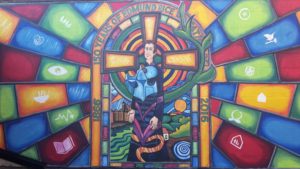 12th November 2016: 150 Year Celebration of Christian Brother / Edmund Rice Education in Belfast – 12th November 1866 to 12th November 2016
28th September to 6th October 2016: Immersion & Congress of EREBB in India
2nd June 2016: Edmund Rice College wins the Year 10 Belfast Cup
28th April 2016: European Gathering of Edmund Rice Education Beyond Borders, St Patrick's College, Dromcondra, Dublin
27th April 2016: Edmund Rice Awards (Primary) hosted by Christian Brothers School, Glen Road
16th April 2016: St Mary's CBGS Parents' Information Event – University of Ulster
15th April 2016: Edmund Rice Awards (Post-Primary) hosted by Christian Brothers School, Glen Road
12th April 2016: Annual Foundation Mass. Main celebrant: Fr Timothy Bartlett, Episcopal Vicar for Education, Down and Connor
12th April 2016: Annual Foundation Lecture. Speaker: Sharon O'Connor, Chair of the Education Authority
20th January 2016: New Teacher Induction Day
21st/22nd January 2016:

European Gathering of EREBB in Emmaus, Swords.
16th January 2016:

Abbey CBS Open Morning
14th January 2016:

St Mary's CBGS Open Night
8th January 2016:

Edmund Rice College Open Night
5th January 2016:
CBS Glen Road Open Night
15th to 18th October 2015:

I

nternational gathering in South Africa of the Lead Schools of the Edmund Rice Education Beyond Borders (EREBB).
6th May 2015:
Edmund Rice Awards (Primary) at 10.00am in St Patrick's Primary School, Pim Street, Belfast.
23rd April 2015:
Edmund Rice Awards (Post-Primary) at 10.00am in St Mary's CBGS
25th/26th September:
Edmund Rice Schools Trust (ie) Principals' Conference, Druid's Glen
9th May '14: Edmund Rice Awards (Primary) hosted by Armagh CBS
4th April '14: Edmund Rice Awards (Post Primary) hosted by Omagh CBGS
31st March '14: Induction for new teachers  held in the Abbey Grammar
20th February '14: Annual Mass for the Edmund Rice Community in the oratory of  St Mary's University College
20th February '14: Annual Trust Lecture by Archbishop Eamon Martin in St Mary's University College 
26th-27th September '13: ERST Principals' Conference in Cork
9th May '13: Edmund Rice Awards (Primary), hosted by St Aidan's Primary School
12th April '13: Abbey Grammar hosts the Post-Primary Edmund Rice Awards
9th April '13: Annual Trust Mass (5.30pm) and Lecture (7.30pm) in St Mary's University College
4th May '12: Edmund Rice Awards (Primary) is hosted by St. Colman's PS
20th April '12:  Edmund Rice Awards (Post-Primary)  is hosted by St. Mary's CBS
29th March '12:   Inaugural Trust Foundation Lecture – The Guest Speaker was Professor Bart McGettrick