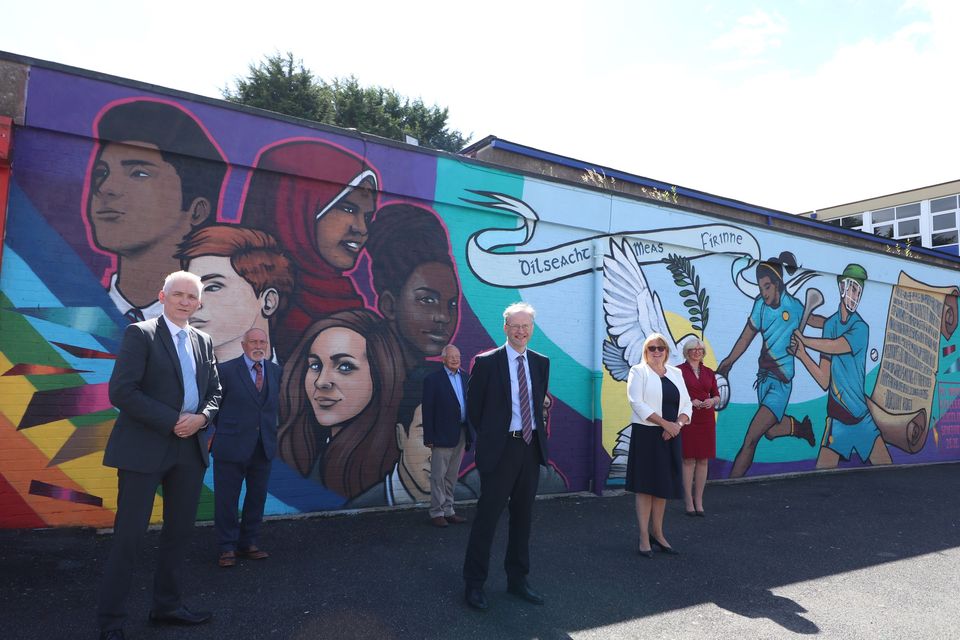 The Chair of the Board of Governors, Mr Gerry McClory and Principal Mrs Bronagh Farrimond
welcomed the Minister for Education, Mr Peter Weir, to All Saints College.
Mr Weir was visiting the school to discuss the recent announcement
that the school would benefit from the Major Capital Works Programme.
This announcement about a new school build for All Saints College is very exciting news
and we look forward to working with the Department to ensure that it will be a model 21st century school.