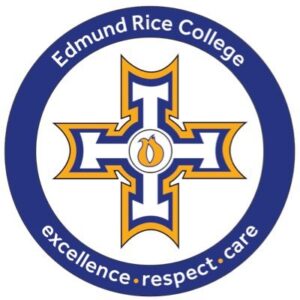 Edmund Rice College,
Hightown Road,
Glengormley
Belfast.
BT36 7AU

tel:  02890 848433
fax: 02890844924
web: www.edmundricecollege.co.uk
Principal: Mr Paul Berne

Associates (Click)
Hardinge Street was opened in 1903 by the Brothers with Br Craven as Headmaster. It was to function as a Trades Preparatory School for Catholic boys. The schools success was shown by its ability to place large numbers of boys in positions of work every year. It spoke volumes for the training and quality of education they received. Boys taught in the school have distinguished themselves in every walk of life and reflected honour on their teachers.
With the closure of Hardinge Street the staff and pupils transferred to the Park Lodge site on the Antrim Road in 1972 with Br Quillan as Headmaster. With limited resources and in a time of great civil unrest, the staff provided the necessary atmosphere for pupils, which led to continued exam success. Br J Murphy took over as principal with Mr Gerry McGuiness as Vice-Principal. The school moved to the new premises at Hightown Road in September 1977. Here the staff of the school have provided an atmosphere of friendliness and warmth which characterises the pupil-teacher and parent-teacher relationships. The standards of Hardinge Street have been maintained with continued exam success and large numbers of pupils gaining places of employment.
News/Events
ART AND PHOTOGRAPHY EXHIBITION
YEAR 10 BELFAST CUP CHAMPIONS 2016
June 2nd, 2016
The Year 10 footballers won the Belfast Cup on Thursday June 2nd, defeating Boys Model in the final on a beautiful sunny afternoon in Bangor!