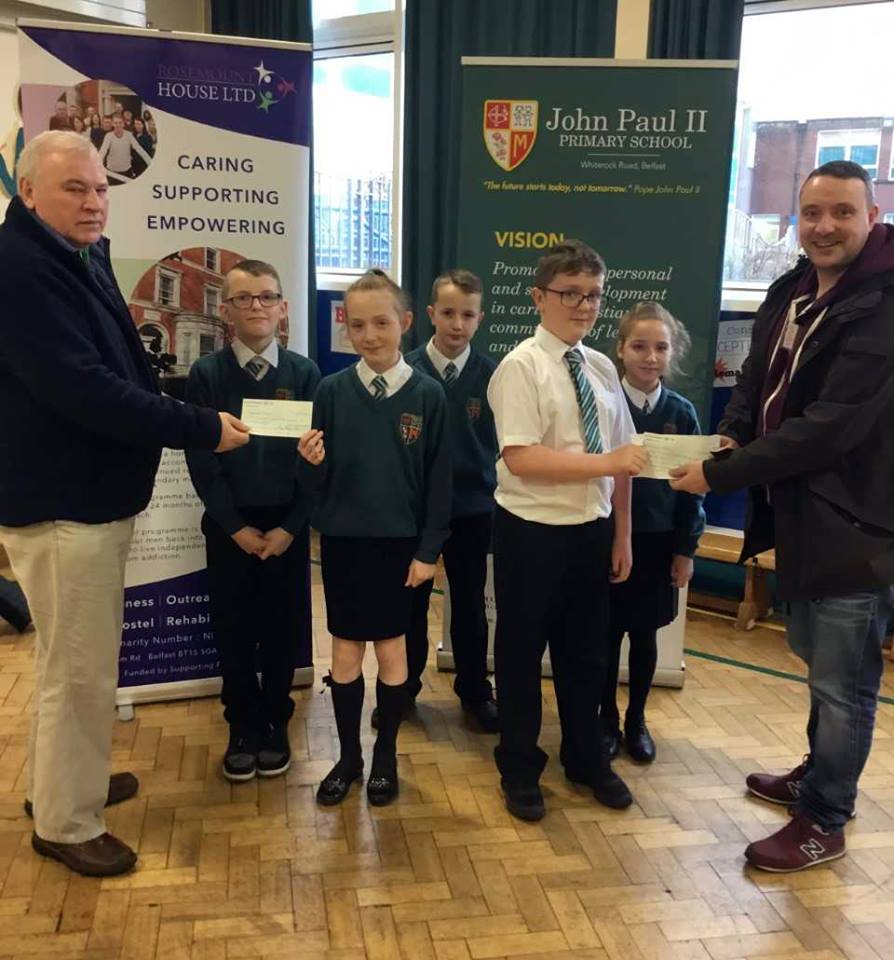 On Wednesday, 14th March 2018, Cormac McArt of the Westcourt Centre and Charlie McGarry of Rosemount House visited John-Paul II Primary School in West Belfast to talk to members of the Student Council about the work of Rosemount.
The school presented two cheques, each for £500, to support Rosemount and Westcourt.
A huge well done to all the pupils involved in the various fundraising activities and many thanks
to staff, pupils and families for such a generous donation.