THE LAUNCH OF THE EDMUND RICE SCHOOLS TRUST
The Official Launch of the Trust was held in Dromantine in February 2009.
ANNUAL MASSES
ANNUAL TRUST MASS
(9th April 2013)
Mass was celebrated in the Oratory of St Mary's University College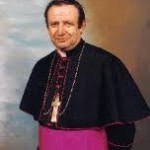 THE CELEBRANT WAS THE MOST REV BISHOP ANTHONY FARQUHAR.
FOUNDATION LECTURES
  INAUGURAL TRUST FOUNDATION LECTURE – 29th March 2012
'FAITH-BASED SCHOOLING IN A DIVERSIFIED SOCIETY'
The Guest Speaker was Professor Bart McGettrick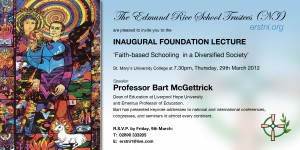 ANNUAL FOUNDATION LECTURE 2013 – 9th April 2013
'ENVISIONING THE FUTURE OF EDUCATION:
Globalised, Personalised and Democratised?'
Held at St Mary's University College

Speaker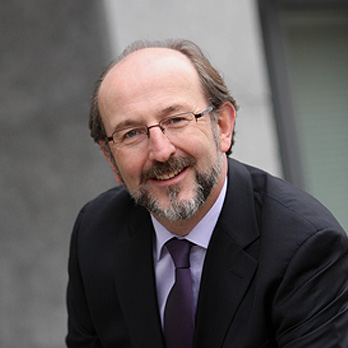 PROFESSOR BRIAN MAC CRAITH
President, Dublin City University
EDMUND RICE AWARDS (POST-PRIMARY)

12th April 2013
The awards were hosted by the Abbey Grammar.
The participating schools included the Abbey Christian Brothers, Edmund Rice College,
Omagh CBS and St Mary's Christian Brothers.
*******************************************************