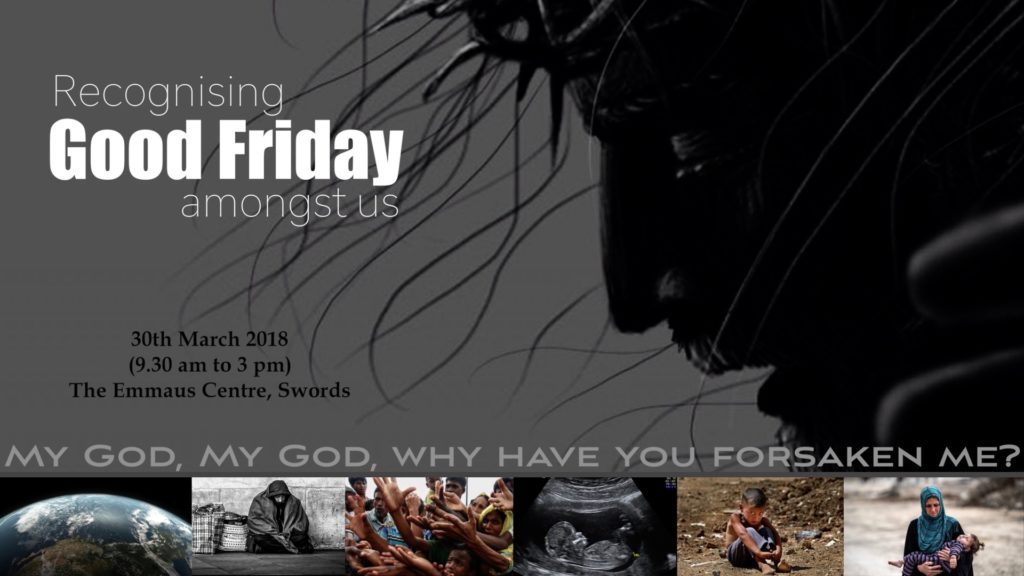 GOOD FRIDAY EMMAUS MARCH 30th, 2018
The day will begin with tea/coffee at 9.30am, followed by the ritual at 10.00am. Participants will be invited into a reflective space that will include some time for quiet, personal prayer. A simple lunch of soup and rolls will be taken in silence at 1.00pm.
Stations will be held outdoors at 2.00pm; so warm clothing will be required.
The day will conclude with a cup of tea/coffee at 3.00pm. Participants in other years have found this to be an important opportunity to reflect informally on the experience of the ritual.
A donation of €10 per person would be welcome on the day.
Applications, by Monday, March 26th, at the latest, to
Jim Donovan at jimfdonovancfc@gmail.com
Or The Emmaus Centre at emmauscentre@emmauscentre.ie
TEL: 01 8700050